The Konyak Tea Retreat
The farmhouse is in a secluded spot located entirely on its own in the middle of a privately owned tea plantation. This is the gem that adds to the crown as the guests can expect and experience total safety and privacy while staying in the farmhouse. The only sound is the songs of the birds that awakens one in the morning, with the rays of the morning sun gently caressing the flowers and the tea buds, with the vibrant display of all shades of greenery surrounding the farmhouse. Guests can even bathe outside in the garden amongst the spectacular view. Organic milk, organic vegetables/fruits, local smoked meat, all sorts of tropical fruits when in season, unlimited supply of oranges to eat straight from the tree when it is ripening time.
This is a one of a kind experience to come to a remote place to stay in a beautiful farmhouse with its own tea plantation. Guests should come here with an open mind to embrace and experience it fully and totally.
Good, sturdy and strong walking/hiking shoes are a must carry, alongwith sunscreen, umbrella for all year round. The dry season is from October-April. Temperature around this time is mild to medium cold, so it is advisable to carry woollens and jackets. The wet season is from May-September. Temperature at this time is pleasant and mild, so it advisable to carry light cottons and a light jacket in case the day turns wet and cold after a heavy thunderstorm shower.
Stay at the Konyak Tea Retreat
The retreat is located in the middle of Sayeang Tea Estate, Shiyong village, Mon District, Nagaland, India. It is a stone walled farmhouse with an open kitchen living dining space with 2 bedrooms(a double and a twin bedded rooms) and 2 bathrooms. With its own flowers and vegetables garden overlooking a picturesque valley below with clouds rolling by and spectacular sunsets surrounded by tea gardens.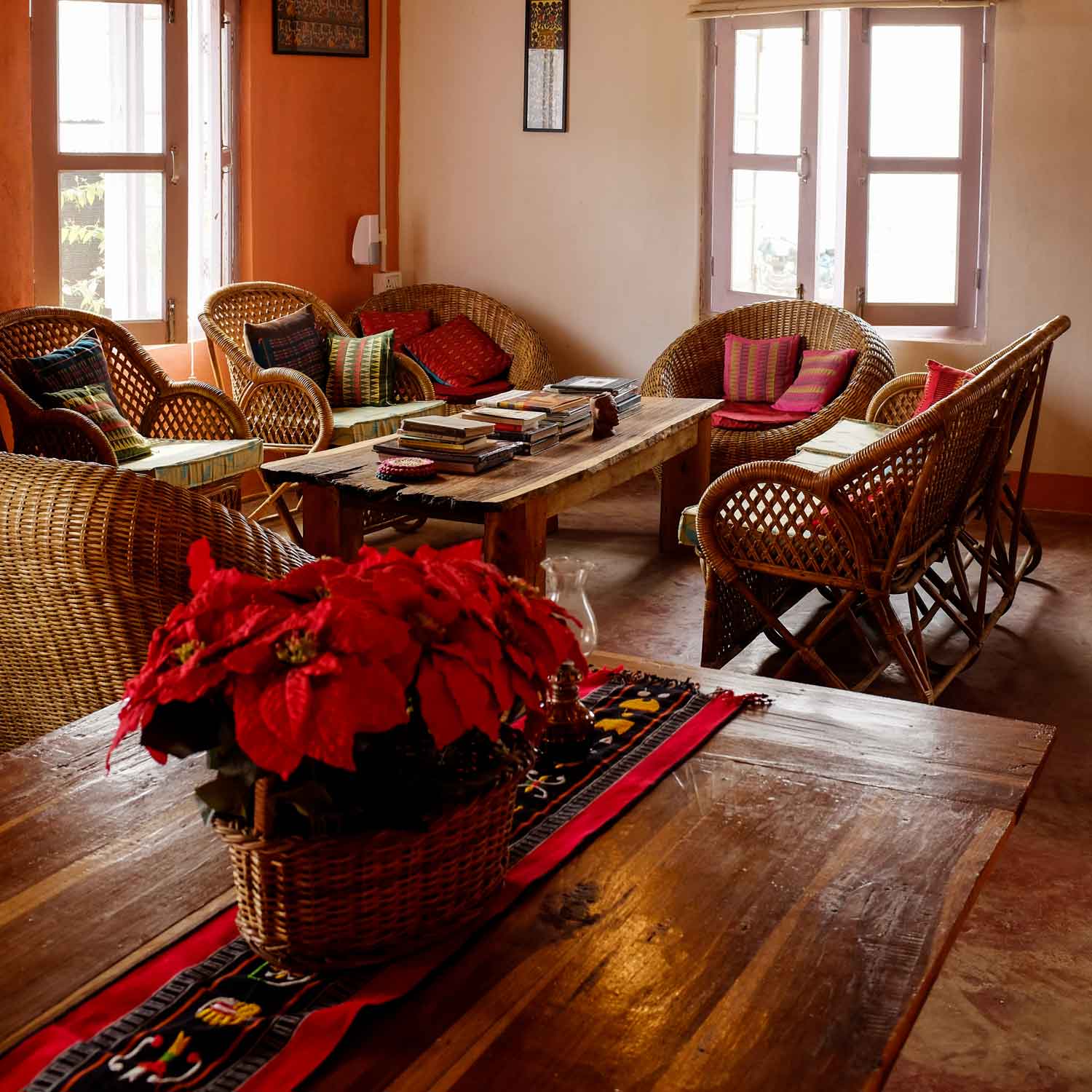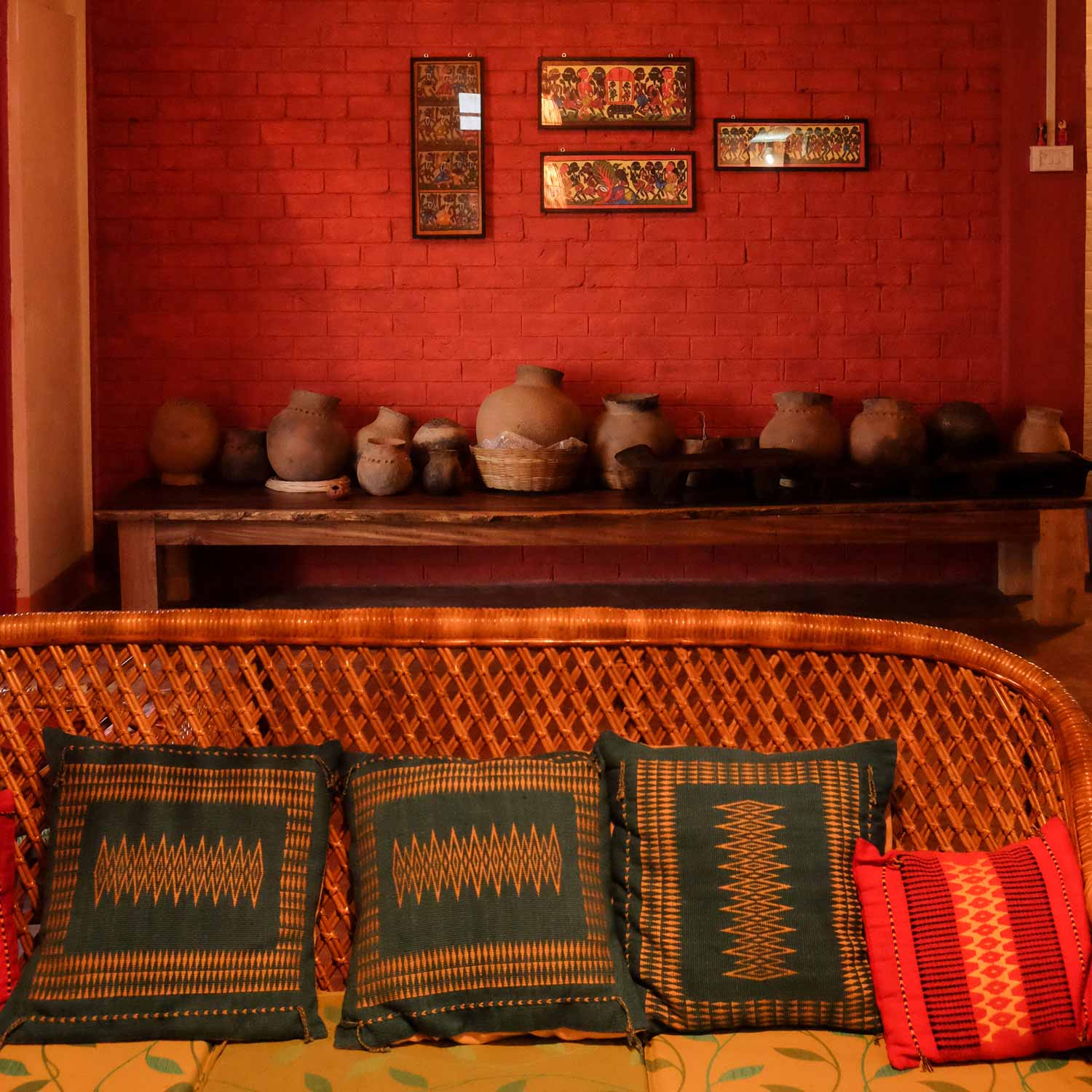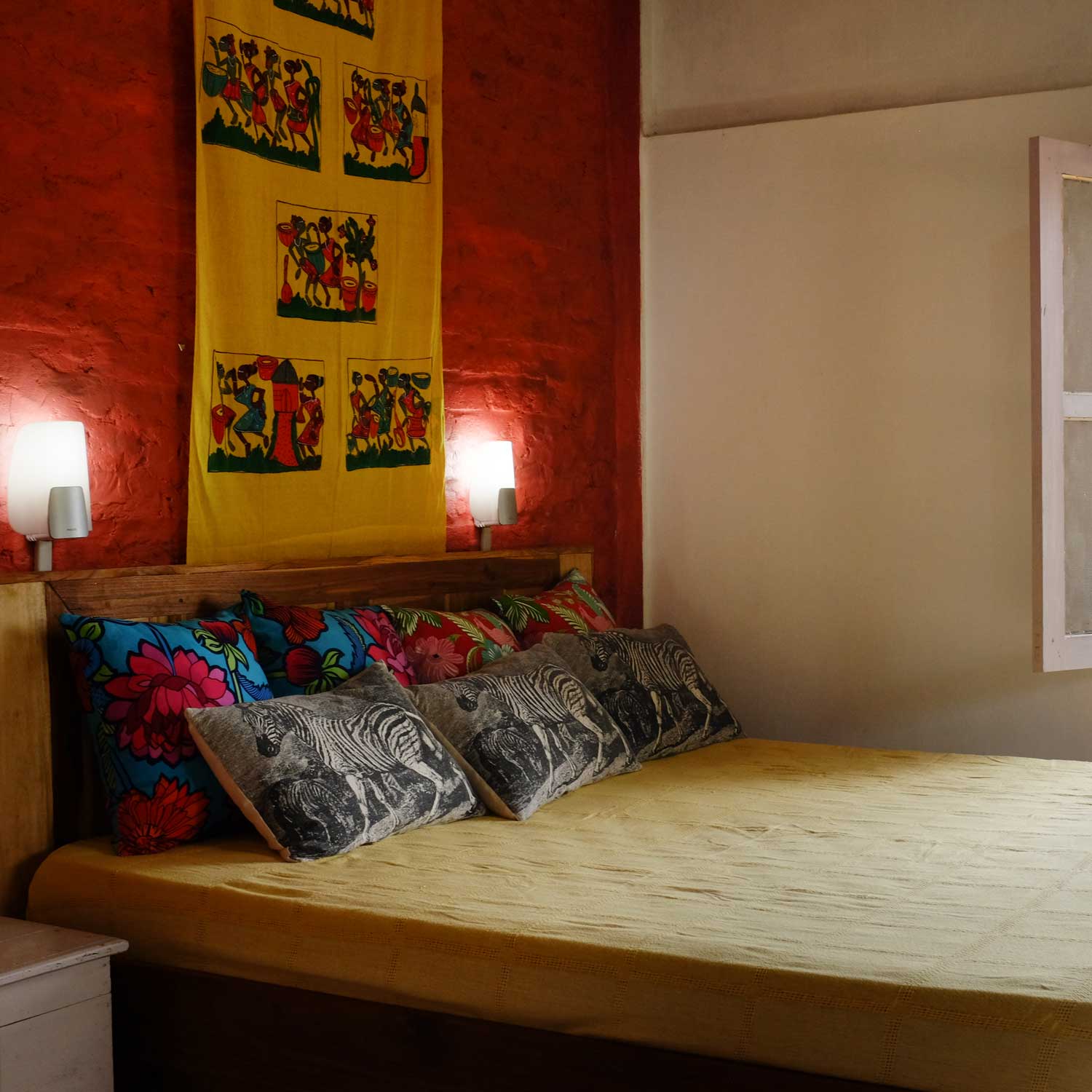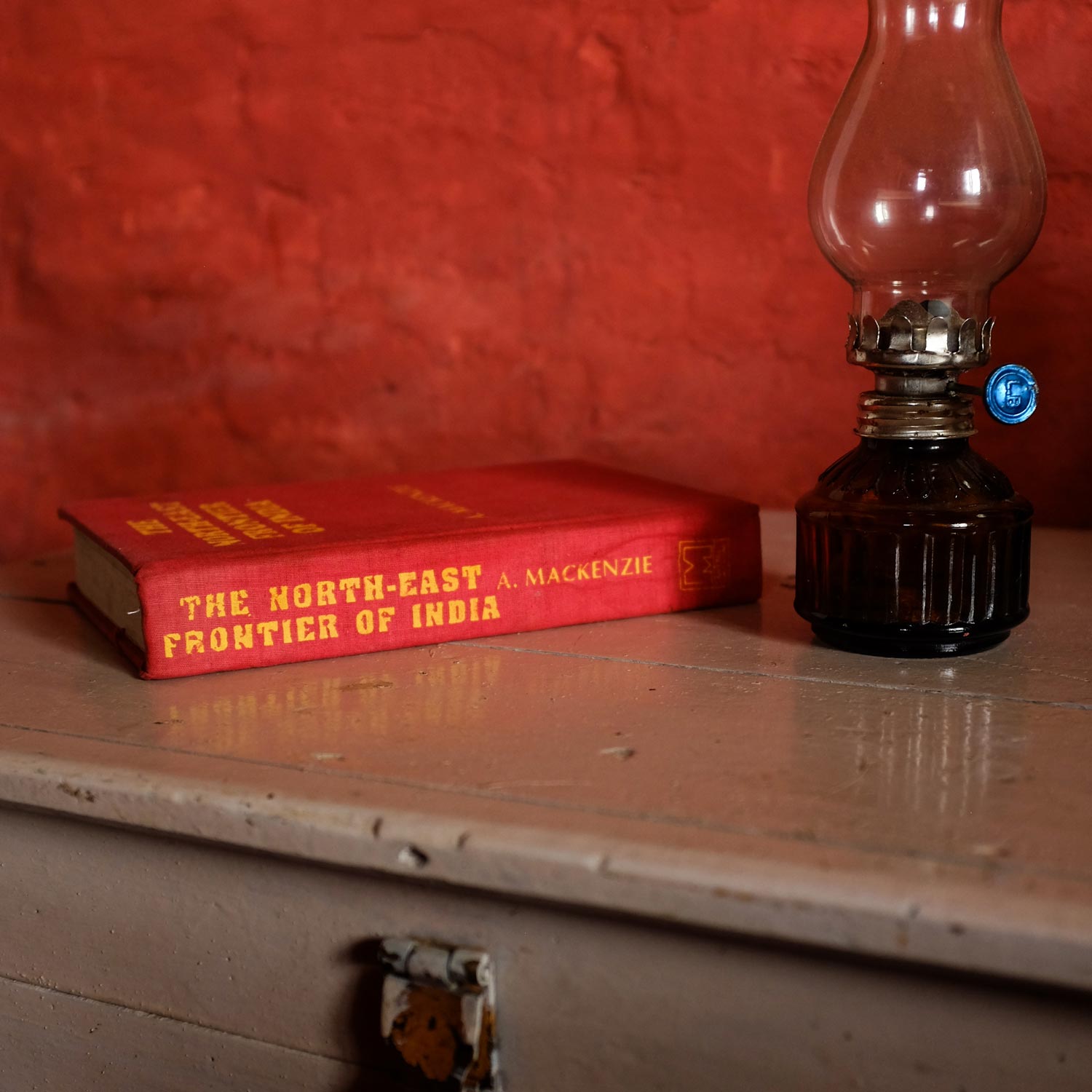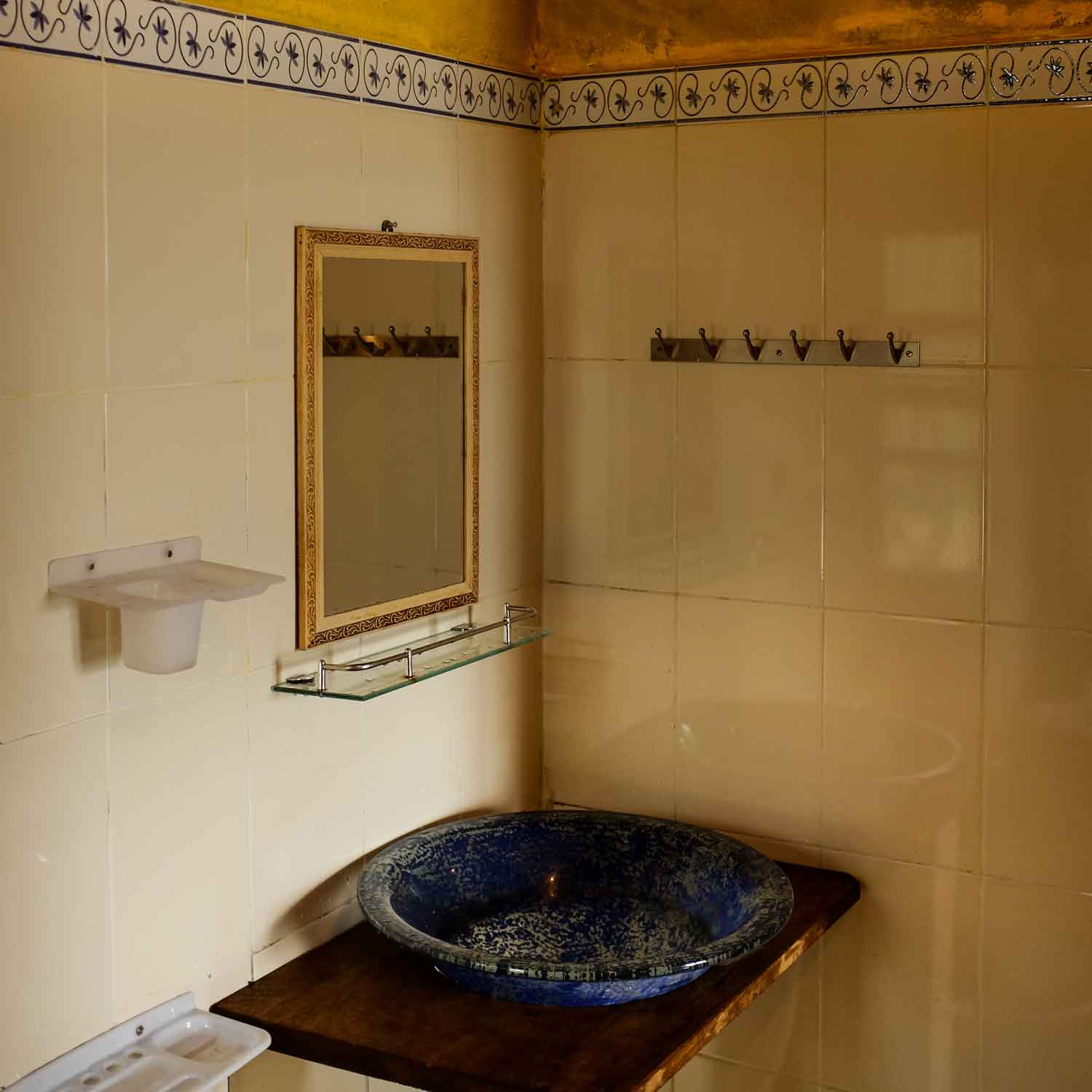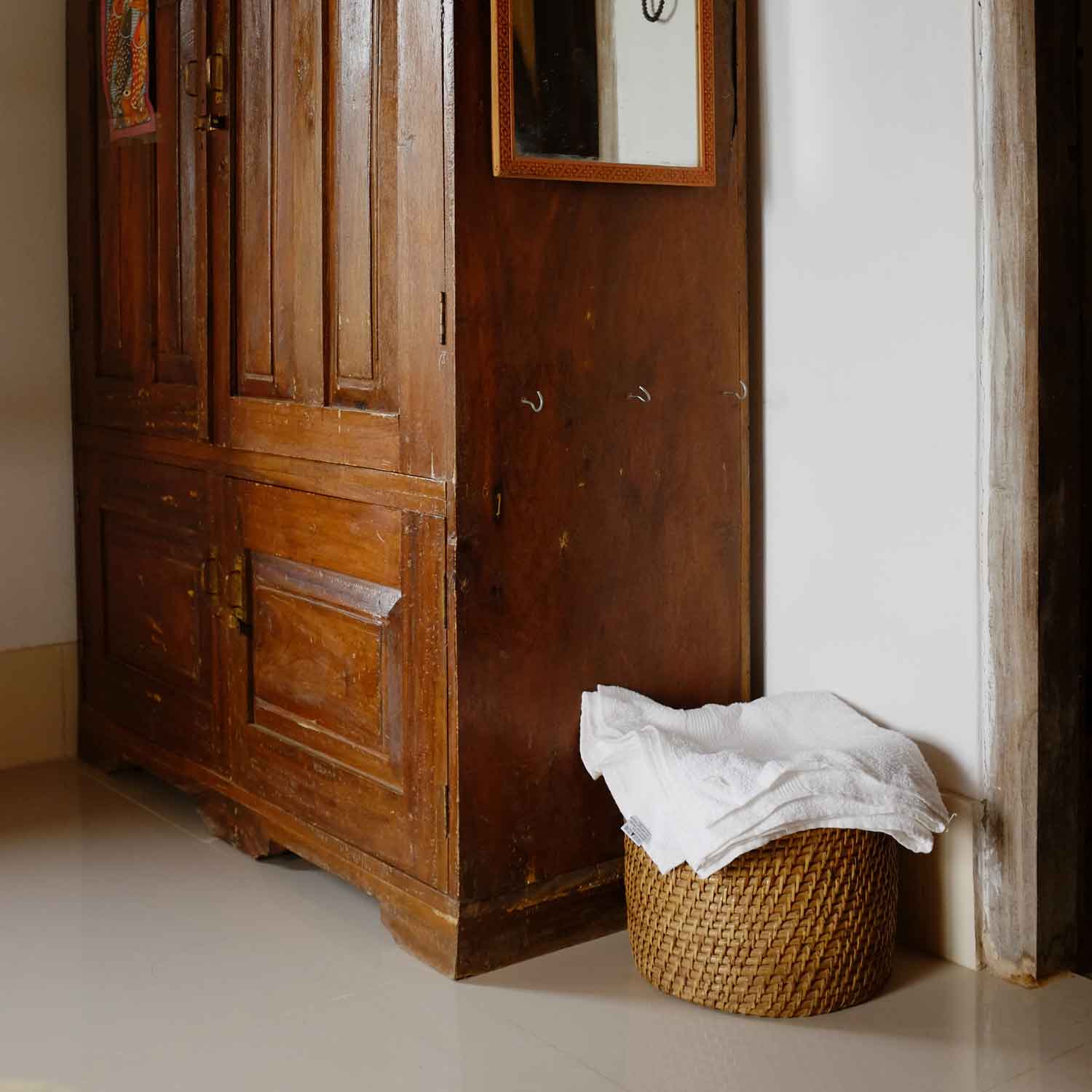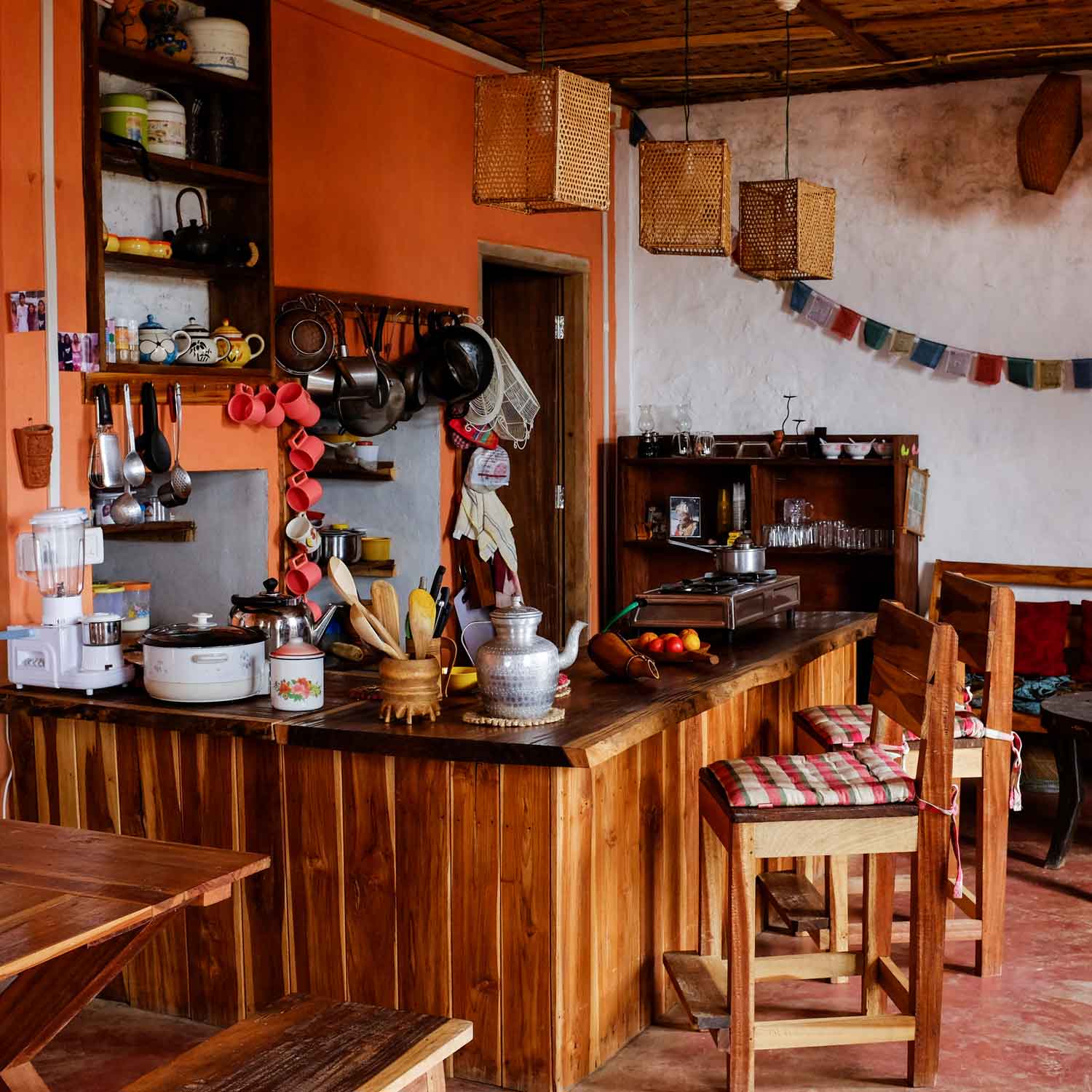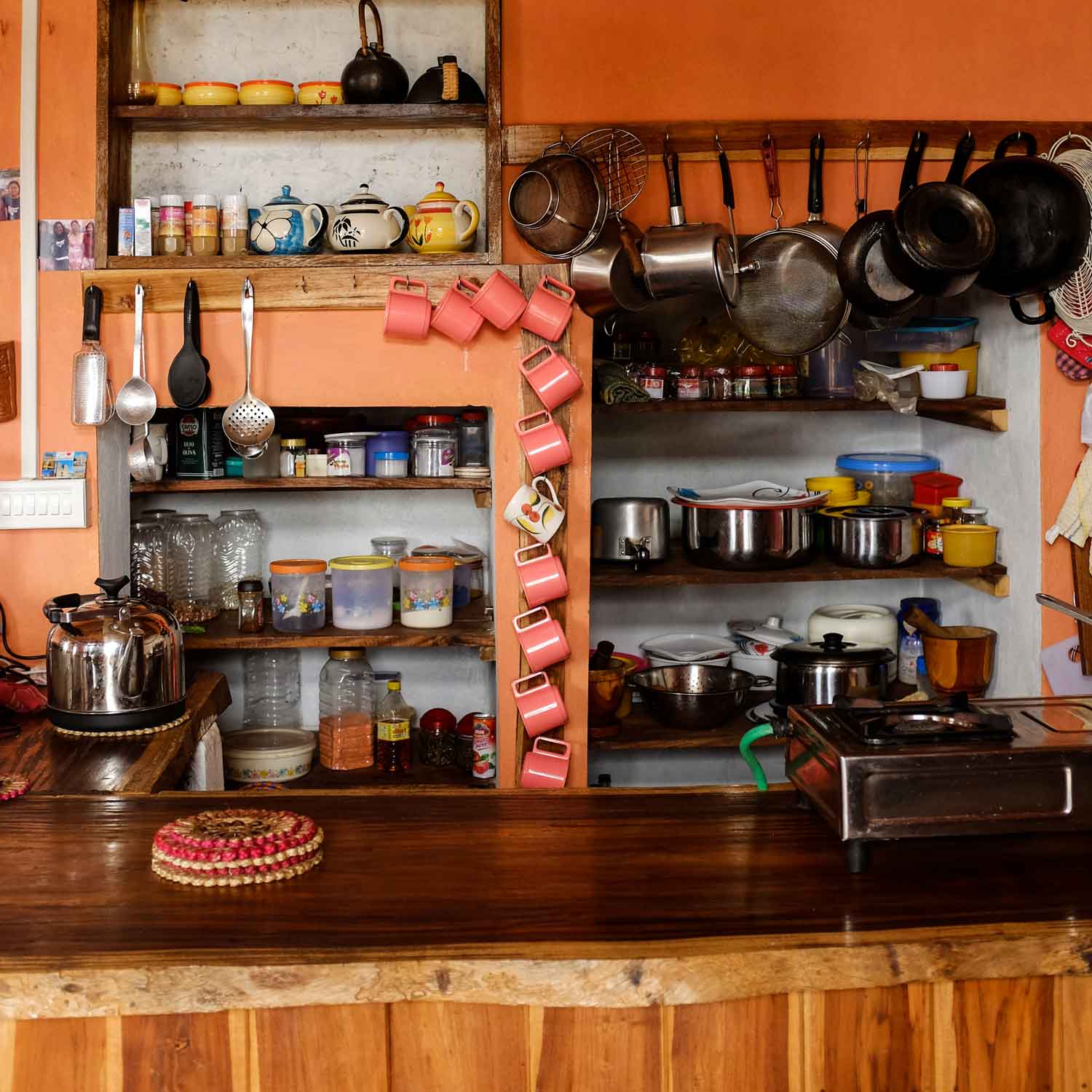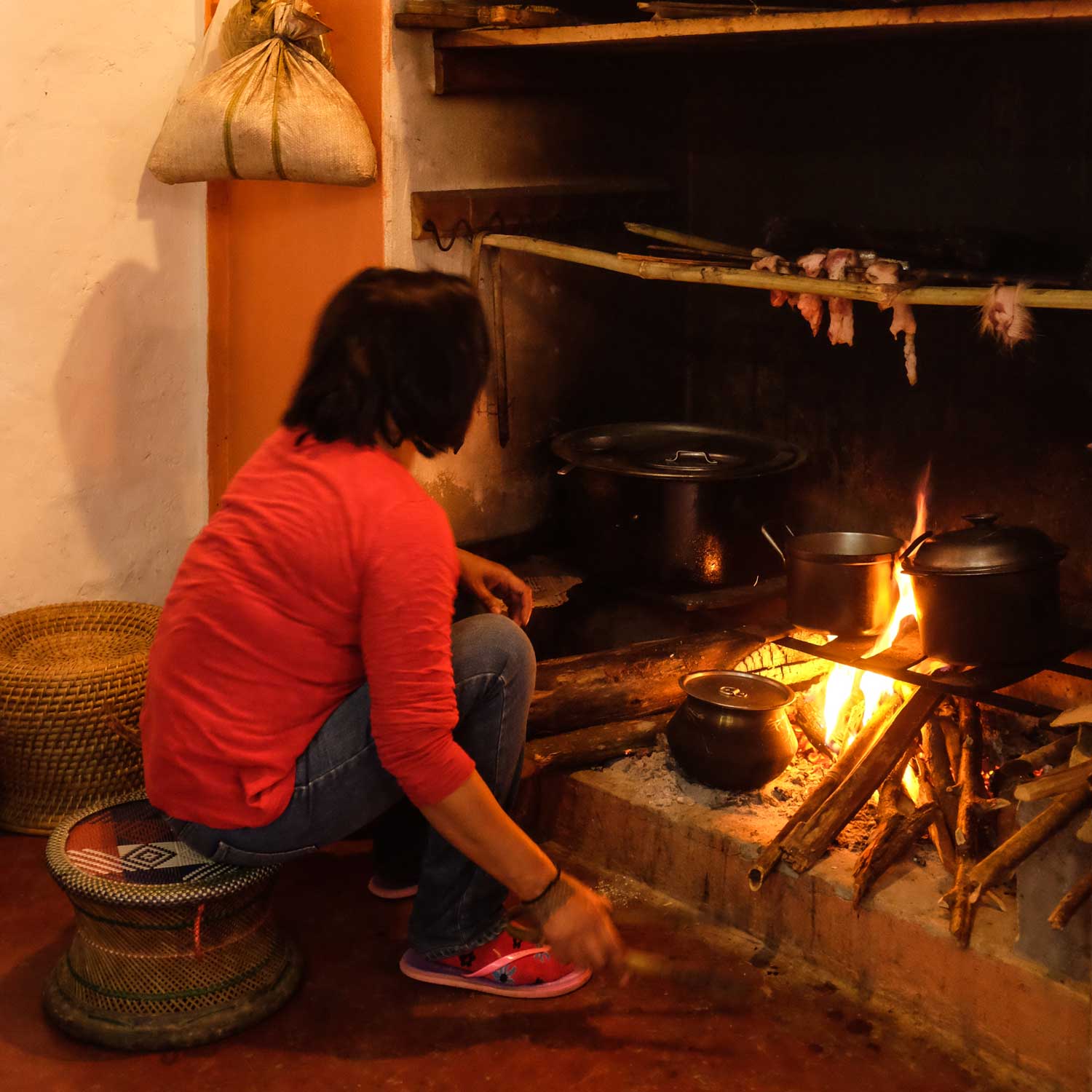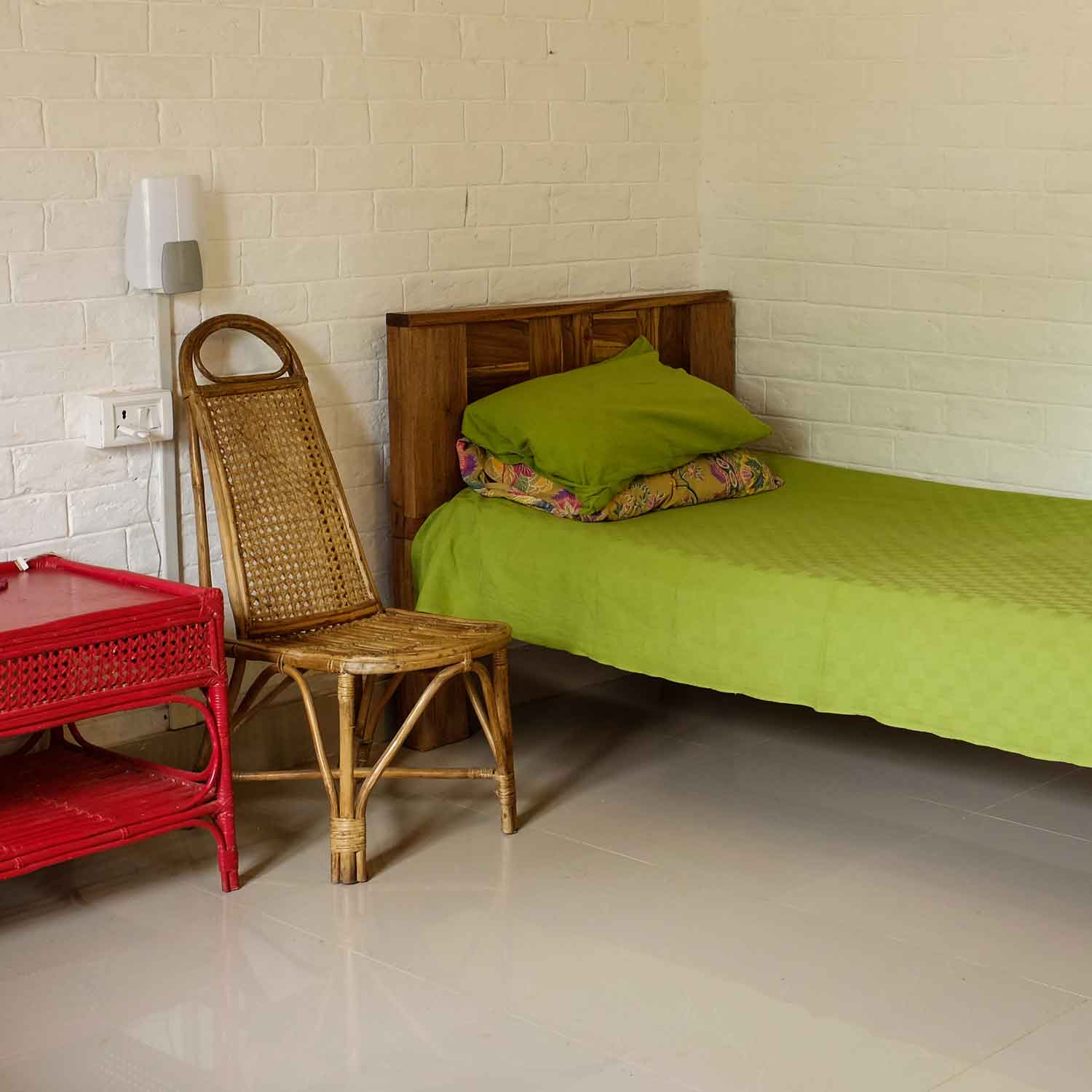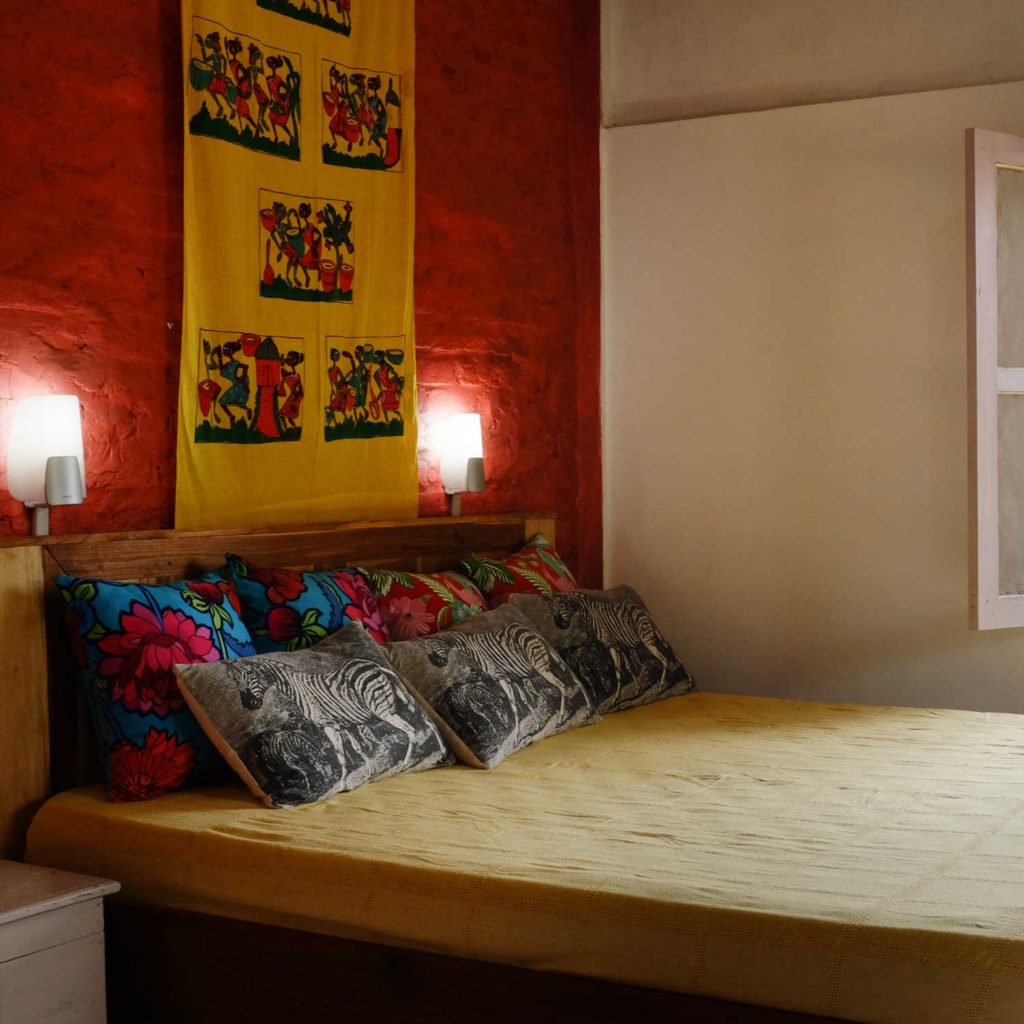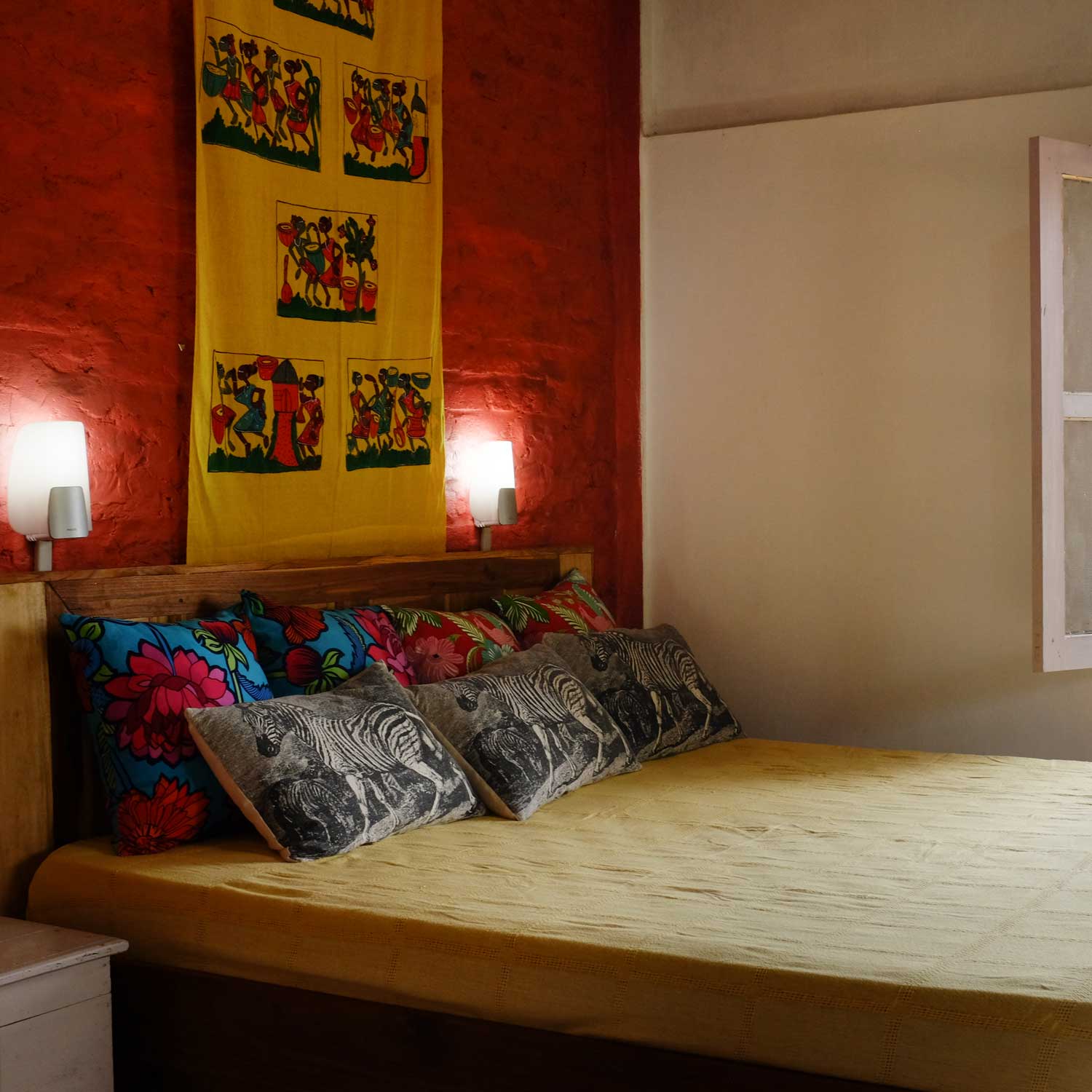 A Double bed in a well appointed room with en suite bathroom.
price per night, per person including all meals.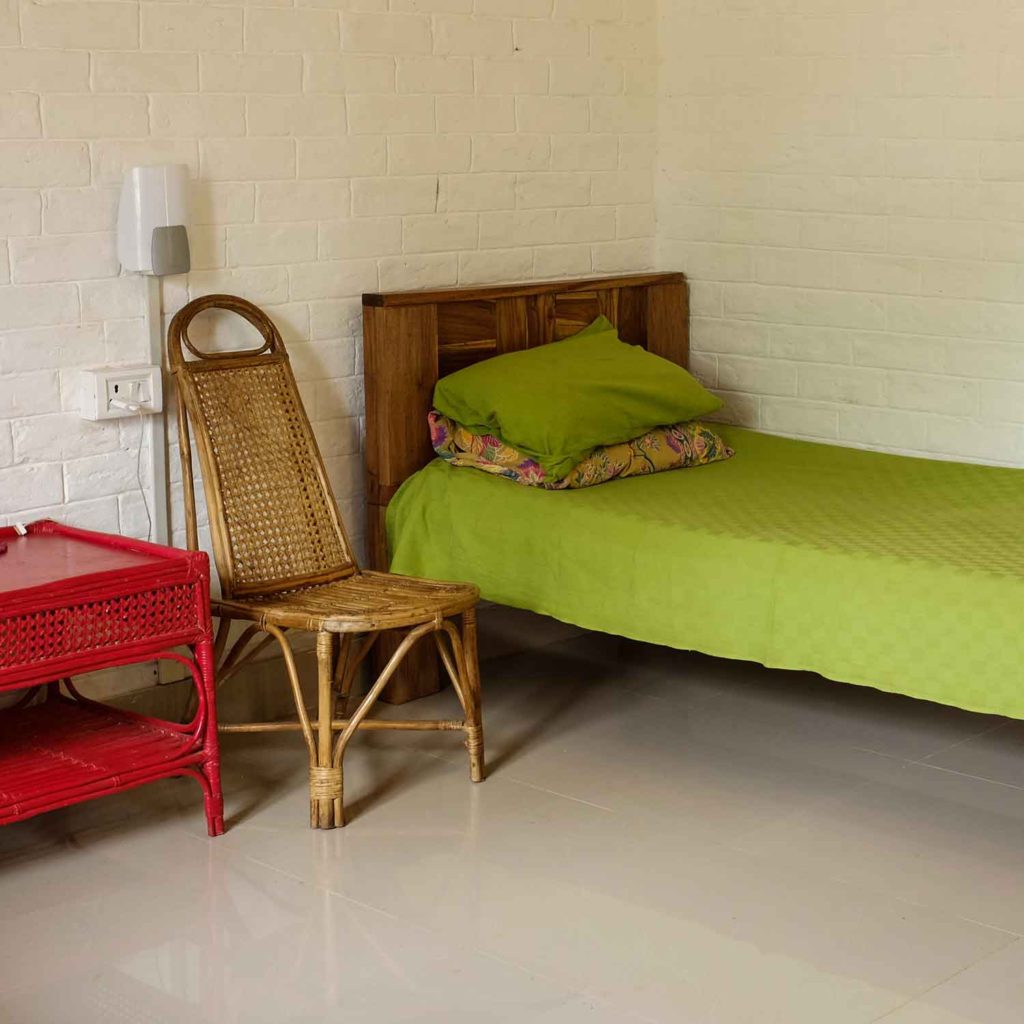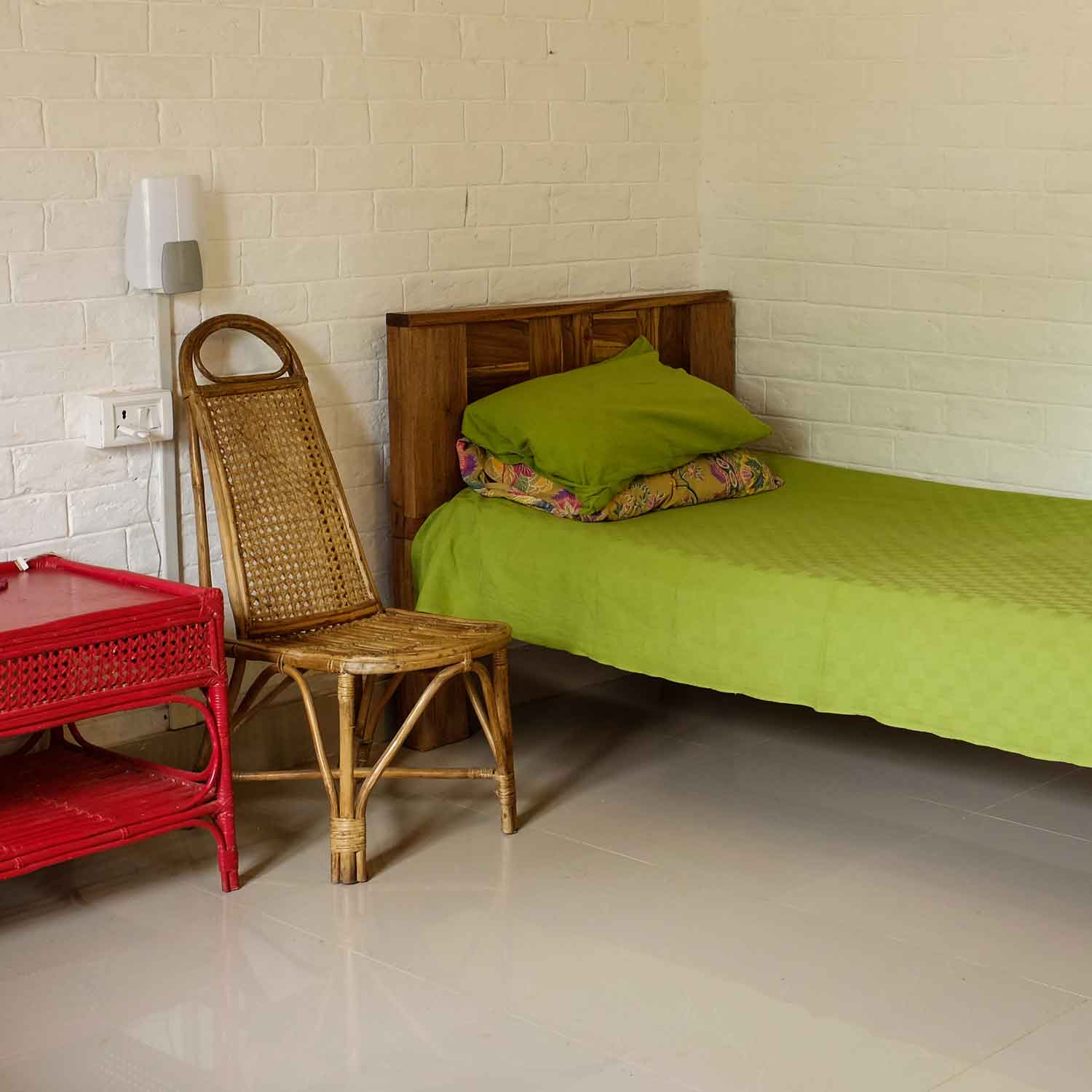 Two single beds with furniture sourced from local craftsmen.
price per night, per person including all meals.